Best Software to Recover Deleted Files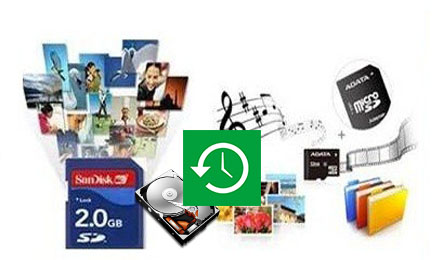 Download Best Deleted File Recovery Software
The reason why you're looking for the best software to recover files which are deleted by accident, maybe because you want the easiest way to recover your files. Well, for whatever reason, you'll find what you're looking for in this article. So look no further, and keep reading.
Anyway, what we're going to talk about in this article is the best deleted file recovery software which could safely recover all the deleted files within a few simple clicks. Yes, only a few simple clicks of your mouse. This software is 7thShare Data Recovery.
Although the deleted file recovery software is able to recover all the files properly, you'll find it's so easy to use this software. The user interface is very intuitive. You'll be able to recover your files without learning anything. More interestingly, you can recover almost any type of files using this amazing software. Not to mention that it comes in a tiny size which is why it won't take more than five minutes to download and install the software on your computer.
Easily Recover Deleted/Lost Files with Best Software
The best deleted file recovery software – 7thShare Data Recovery can easily and quickly recover deleted and lost files from memory card, HDD, SSD, USB flash drive, digital camera, and other storage media. Then you can follow these steps to recover all lost files.
Step 1: Select file types you want to recover.
7thShare Data Recovery supports to recover all types of lost files, such as photo, video, audio, document, email, archive, etc. It allows you to filter file types at this step. Then move to the next step.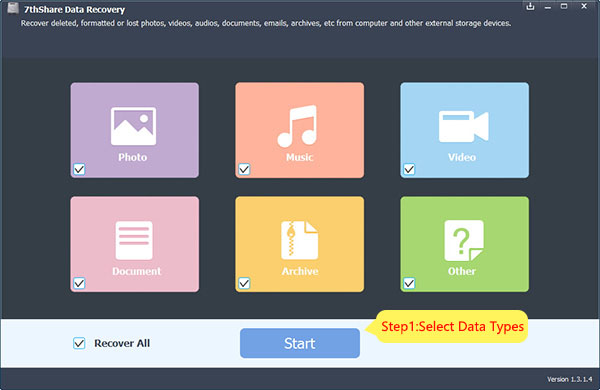 Step 2: Select the hard drive to scan.
Select the hard drive or device where your files are deleted. Just select the targeted hard drive, and click on "Start Scan" button to scan the selected hard drive.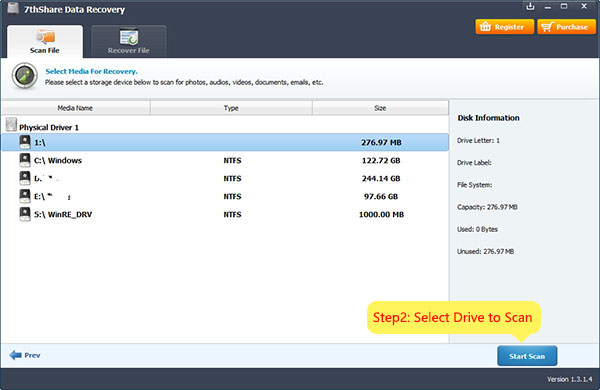 Step 3: Scan the hard drive to find deleted files.
After you click on "Start Scan" button, this software will deeply scan the hard drive and search for deleted files.
Step 4: Preview and recover deleted files.
After scanning, it allows you to preview all recoverable files with built-in preview mode. Then select and recover the files you've deleted.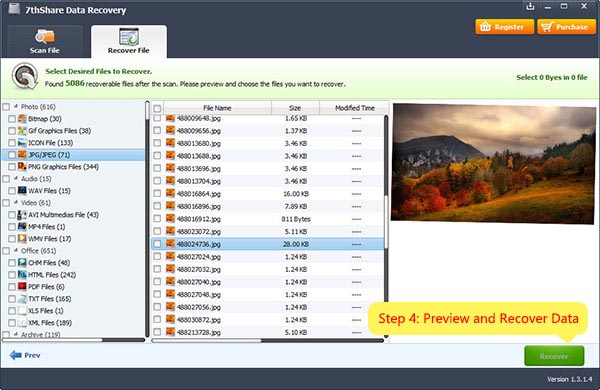 7thShare Data Recovery is the best software to recover deleted files – not only because it is easy-to-use, but it is also so powerful. It can recover all deleted files from hard drive and storage media within 3 simple steps. It also can help you recover deleted files from a formatted hard drive, export all data from an inaccessible hard drive partition.
But, please don't put new files to the hard drive where you delete your files. If you put new files to hard drive, it may overwrite the disk space of the delete files and narrow the chance of data recovery. It is strongly recommended to perform the deleted file recovery as soon as possible when you find your files are lost. The best software can help you easily and quickly get all lost files back!