How to Recover Data from Crashed Hard Disk?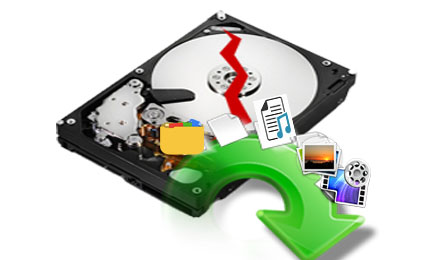 "Hi, one of my hard disks crashed on my computer. How to recover lost data from the crashed hard disk?"
If you are facing an issue with your hard disk, where it suddenly inaccessible, then you may want to recover some important data and move it to another hard drive. In that case, the only thing you can do is access your files by doing some techie stuff. And I believe, it could be something you don't want to do, right?
Now, what if you can easily recover data from crashed hard disk easily, by only doing a few simple clicks. Also, you are able to recover formatted hard drive. Yep, a few simple clicks of a mouse. How could that possible? You might ask. Easy. it's because there's a software you download easily, which allows you to recover almost any type of files from crashed hard disk drive as easy as eating a pie.
Data Recovery Tool for Recovering Data From Crashed Hard Disk
7thShare Data Recovery is the data recovery tool which can help you restore lost files from crashed hard disk drive. With this software, you can safely recover almost any type of files, ranging from photos to documents. And of course, it can be used for any type of Operating System you use on your computer. So if you want to get your data back completely, then the first thing you must do is download the software, and install it on your computer.
Once it has been downloaded and installed on your computer, to save your time, let's talk more about how to recover files easily from crashed hard drive with 7thShare Data Recovery.
Note: If you're using a laptop or Mac, and there's a big size of data that you want to recover, it's recommended to charge your laptop battery until it's fully charged. Or you can also put the charger connected to your laptop while you recovering your file.
Three Easy Steps to Recover Data from Crashed Hard Disk
Don't worry! 7thShare Data Recovery is complete DIY data recovery software for Windows 8. It can restore all lost files within 3 simple steps.
Step 1: Once 7thShare has been installed on your computer, it should run automatically. Select the file types you want to recovery at the first step.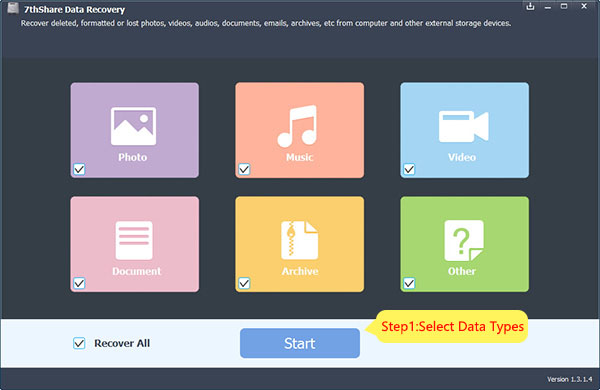 Step 2: You can see all the hard drives and storage devices which connected to your computer, are displayed on the screen. Choose the crashed hard disk, and click on "Start Scan" button to scan the crashed hard disk to find all existing and lost files on this disk.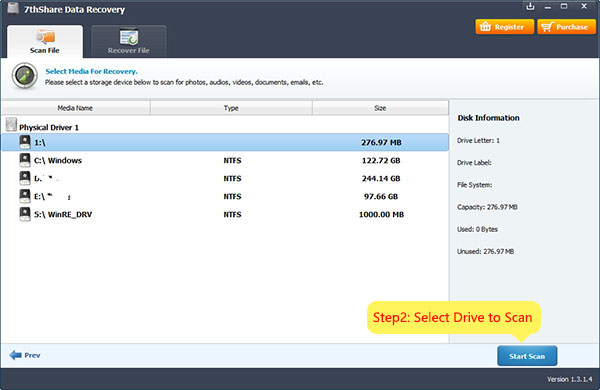 Step 3: After scanning, you can see the preview of all the files you can recover. Just choose the files, and once you're done, click "Recover" button to start the recovery process. Just wait until the process is done. The process may take some time, especially, if you recover a huge size of data. So just wait patiently, and don't try to open any software because it can make the process run slower.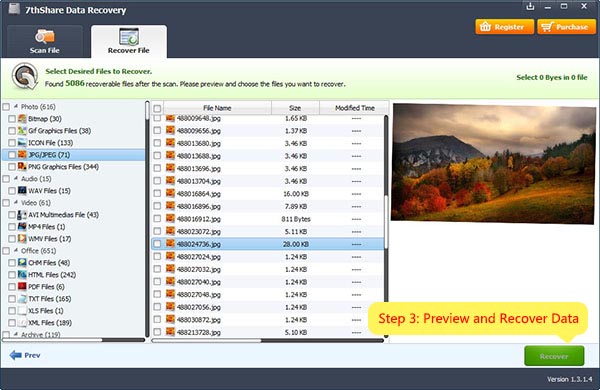 After the recovery process is done completely, you can close the program, and stop worrying because now all of the data on your crashed hard disk has been recovered. That's a simple guide to recover data from crashed hard disk using 7thShare Data Recovery. Now, you can say goodbye to your crashed hard disk or format it for new use with confidence, because all of your important data has been secured.