Lose data on Windows 10?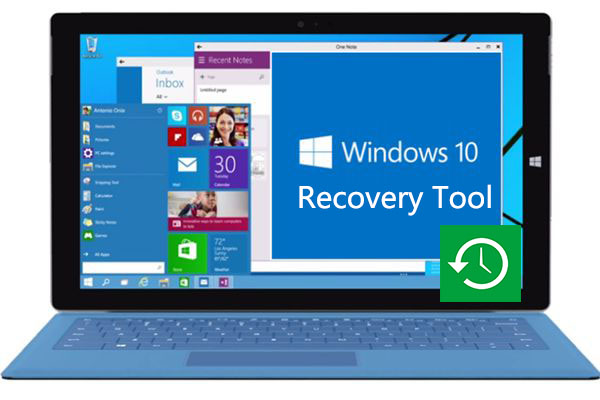 When you've saved some important data on your PC, and the PC is running on Windows 10 OS, then you may feel a little bit confused when you have to recover some lost files which are deleted accidentally. Fortunately, you come to the right place. Instead of looking for some help from other Windows 10 users in a forum which will take time to wait for their answers, by reading this article you can recover all of the deleted data today.
Windows 10 Data Recovery Method
Not to mention that what you'll learn here is the fastest and easiest way to recover deleted or lost files from Windows 10. Plus, you can recover almost any type of files by following the method you can learn on this article. First, I'd like to make it clear that you don't need to do any complicated thing by following this method. In fact, everything could be done by only ding a few simple clicks. It's as easy as counting 1-2-3.
You might be wondering how could that possible? Easy!

It's because we're going to use the most suitable Windows 10 recovery tool. The reliable Window 10 recovery software is 7thShare Data Recovery. 7thShare Data Recovery is perfectly suitable for new OS like Windows 10. So you'll never face any issue while you're using this software to recover lost data. It offers easy and quick Windows 10 data recovery solution.
So, to follow the easy method to recover data in Windows 10, you have to click the button below to download 7thShare Data Recovery, and install it on your Windows 10 computer (don't worry it'll only take a few minutes because it comes in a small size.) This software not only can recover lost data from hard drive, but it also can restore lost files from memory card, USB flash drive, SSD, digital camera, etc.
Once it has been downloaded and installed properly on your computer, it should run automatically on your computer. Now, let's get started with the easy-to-follow data recovery method.
Three Easy Steps to Recover Data on Windows 10
Step 1: Select file types you want to recover in Windows 10.
Open 7thShare Data Recovery, select the file types you want to recover, or recover all types of lost files. Then click on "Start" button.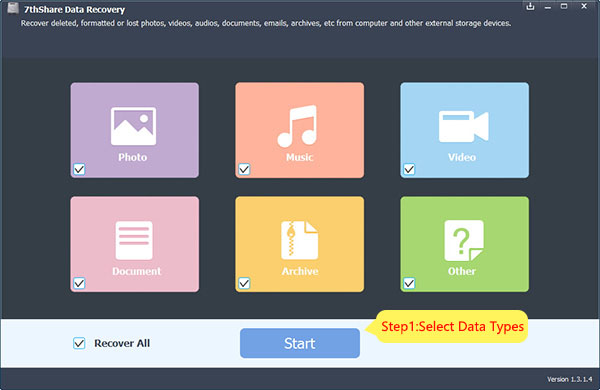 Step 2: Scan the hard drive to search lost data.
Now, you can see there's a list of the hard drive (including its partition) and other storage devices connected to your computer. Click on the targeted hard drive, partition, or storage device where you lost your data. And then click "Start Scan" button.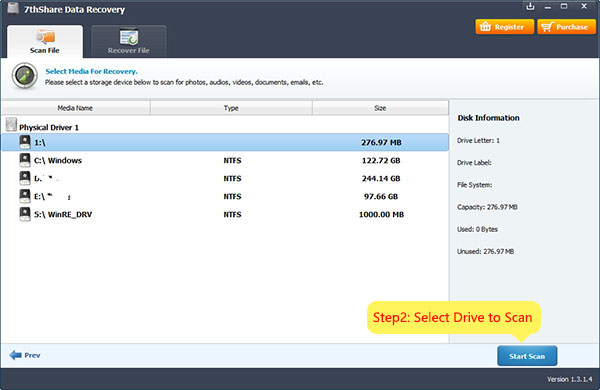 Step 3: Recover lost files after scanning the hard drive.
After the scanning process is done, you can see the preview of the deleted and lost files. Now simply click on the files you want to recover. Make sure you choose all the data you want to recover. When you're done choosing the files you want, click "Recover" button to save all the wanted files.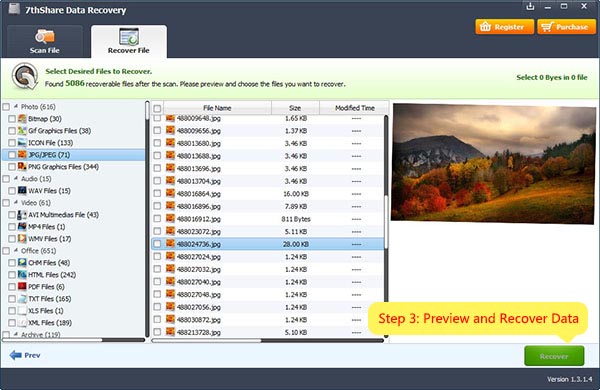 As you've seen, it is so simple to recover lost data with Windows 10 recovery tool. Don't put new data to the hard drive where your data is lost, in case that it would overwrite the lost data. Immediately run Windows 10 recovery tool to scan the hard drive and get lost data back with ease.